Governors
Chair of Governors Welcome
Dear Parents, Carers and Friends,
On behalf of the Governors I would like to take this opportunity to welcome you to Hawksworth CE Primary School.
As a Governing Body we are proud of our children and our warm, nurturing and dynamic church school. The Governing Body work hard to support the Headteacher, teaching staff and pupils with the aim of ensuring Hawksworth CE Primary School is the best it can be.
The role of the Governing Body is to ensure the school's statutory obligations are met in addition to reviewing and monitoring objectives, planning for the future, and to make sure the vision for the school is both challenging and realistic. It is the responsibility of the Headteacher to run the school, however, it is the role of the Governing Board to support and strengthen the Headteacher's leadership, and to hold him accountable for the performance of children and staff.
All our Governors bring with them a range of different skills and experiences to enhance the leadership and management of the school within a great community. Decisions are taken by the whole Governing Body which meets once every term, while sub-committee meetings consider the more specific areas of staffing, curriculum, buildings and finance.
We feel extremely privileged to be part of the life of our successful and vibrant Church of England Primary School and appreciate the active and enthusiastic role Hawksworth parents play, both in the development and growth of the children, and through the fundraising activities of our PTA, 'Friends of Hawksworth'.
If you would like to know more about the role of Governors or would like to discuss any aspect of Hawksworth CE Primary School, please do not hesitate to contact me.
Mrs K. Loftus
Chair of Governors
GOVERNING BOARD SCHEME OF DELEGATION AND COMMITTEE TERMS OF REFERENCE 2020 - LINK
Governing Body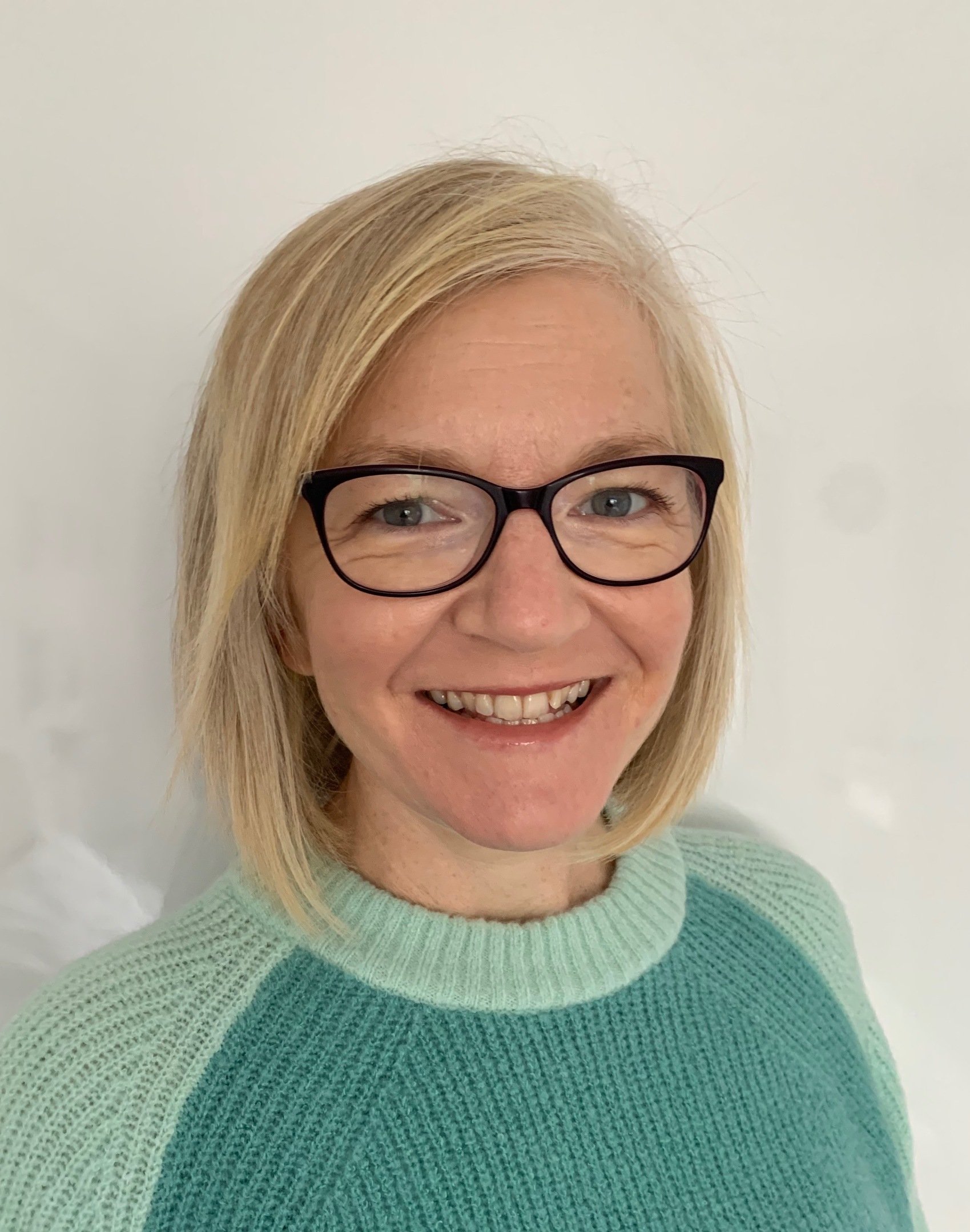 Mrs K. Loftus
Chair of Governors
(100% attendance, no interests declared) Term Ends 7/01/2023
I am currently the Chair of Governors, having previously served as a Parent Governor on the board. My specific responsibilities include being Link Governor for Humanities and I am a member of the Teaching and Learning Committee.
I am a qualified Further Education teacher and have experience of working within the Social Care Sector.
I have been a parent at Hawksworth for the past 14 years. This has enabled me to develop excellent relationships with the staff and a strong understanding of the school and its ethos, which enhances my role on the Governing Body.
During my time as a parent at Hawksworth I have been actively involved in The Friends, I served as Treasurer and have helped organise many fundraising events. I also volunteered at school, running the school library.
As a Chair Governors, I am keen to work to maintain the many characteristics that make Hawksworth a positive learning environment for all the children and to assist in the development and continued progress of the school.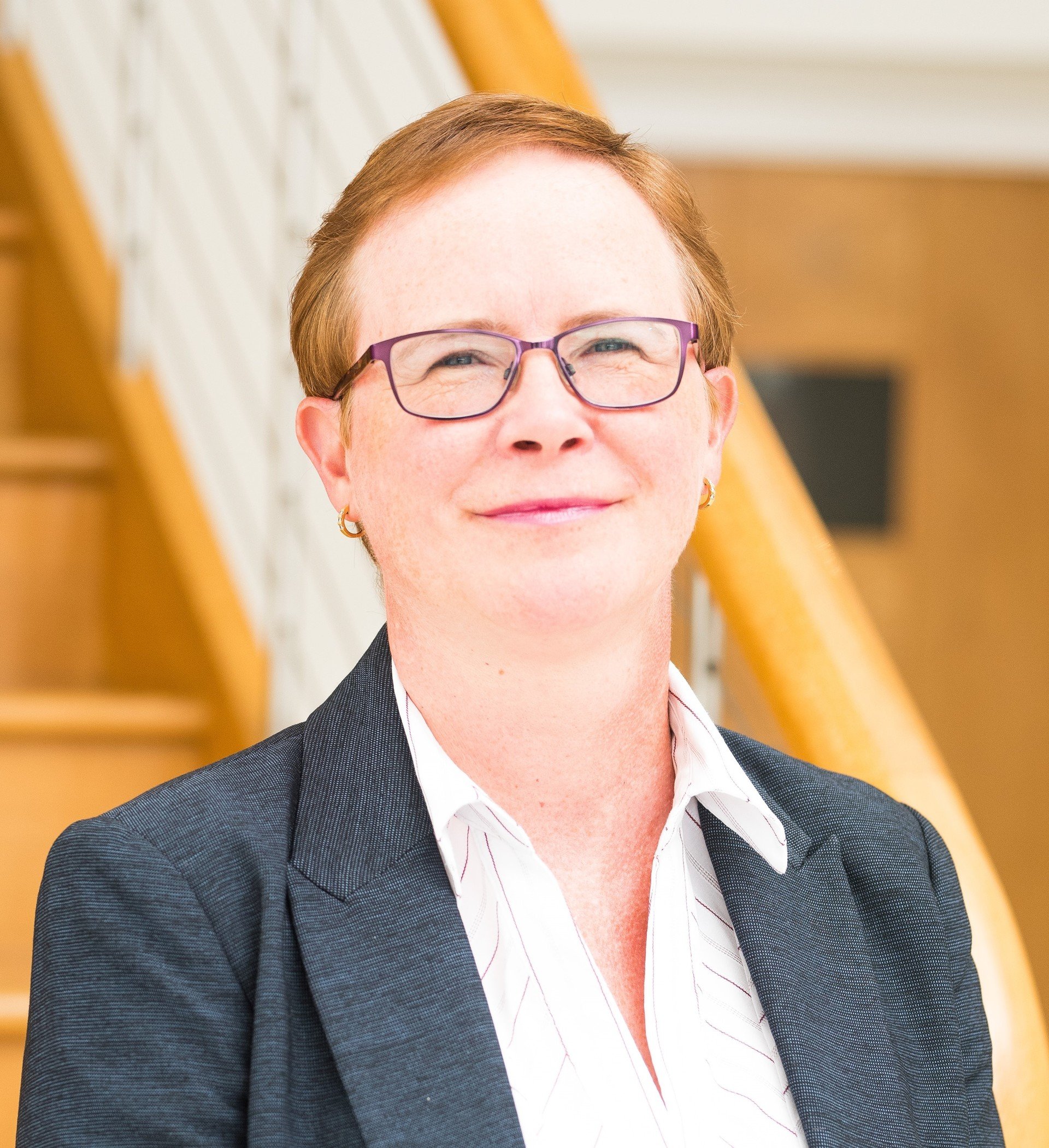 Mrs N Cameron
Vice-Chair, Parent Governor, Finance sub-committee and Property sub-committee
(100% attendance, no interests declared) Term ends 11/2/2023
I have been a parent governor since 2012, and I am the designated governor for Kestrels, the before and after school provision, Governor training, complaints and the Vice Chair. I am also on the finance and resources, property, pay and performance management committees.
I am a qualified CIMA Accountant and currently work for Adrian Johnson Ltd and The Methodist Church, Bradford North Circuit. I have also worked at Magnet and Hallmark Cards in a variety of financial roles.
Over the past 5 years I have played an active role in The Friends of Hawksworth School and enjoyed working with other parents and teachers to put on events for the children and raise money for the school.
My foremost objective, as a governor is to work with the Headteacher, staff and governing body, bringing my existing expertise and knowledge, to contribute to providing an excellent Christian based learning experience for all our pupils to enable them to achieve their maximum potential. I am passionate and committed, about continually improving standards within the school. I also see the role of the governors as being good ambassadors to the school and to have helped to contribute to the triumphs and achievements within the school.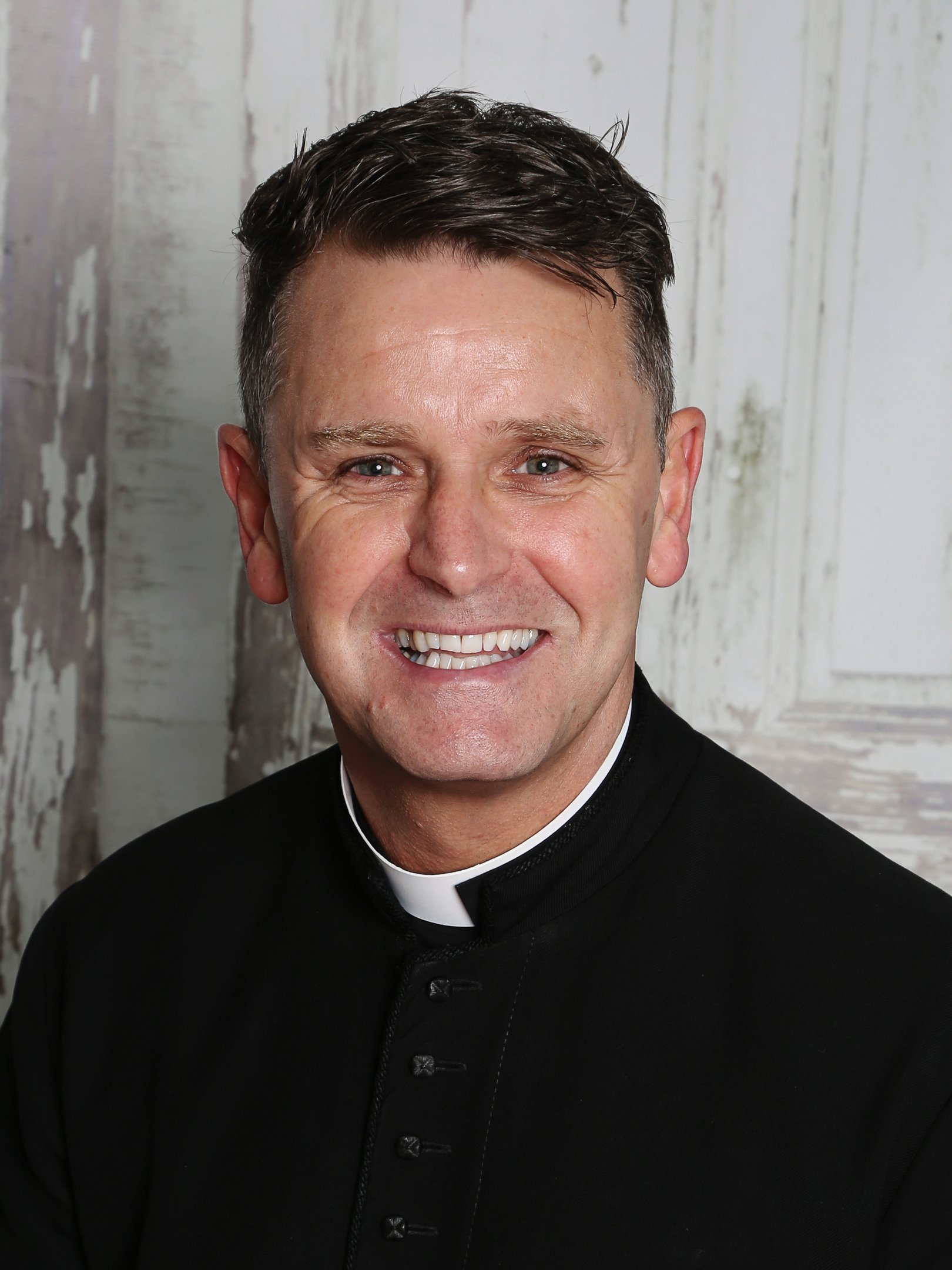 Father D Pickett MBE
Associate Priest, Pupil-Support and Staffing sub-committee
(75% attendance, no interests declared) Term ends indefinite
I was born into a mining family in South Wales, but decided not to make a life in coal, instead joining the Royal Air Force in 1987. Over the next 23 years I saw service in Northern Ireland, Afghanistan, Iraq, Saudi Arabia, Germany and Cyprus, not to mention many other stations within the UK.
In 2010 I left the Royal Air Force to train as a priest at the College of the Resurrection, Mirfield, West Yorkshire. I was ordained in 2011 and served my curacy in the Diocese of Lincoln. In 2014 I was offered the role of Rector to Guiseley with Esholt, which I accepted immediately. As well as acting as rector to two churches I am also chaplain to Hawksworth CofE Primary School, St Oswald's CofE Junior School, the Guiseley branch of The Royal British Legion, and recently, Guiseley AFC.
I have been married to Sarah for 21 years and we have five young children. When not enjoying the fun of family life I am a passionate sportsman, reader and cultivator of Bonsai trees. I am also studying for an MA in Liturgical Studies at the University of Sheffield.
Having lived in Yorkshire twice before, I feel very blessed to be part of this community and especially this wonderful school. I look forward to sharing in its bright future, whilst helping assist its spiritual growth.
Mrs M. Smith
Parent Governor
(100% attendance, no interests declared) Term Ends 7/3/2023
I was elected as Parent Governor in March 2020. I am a Chartered Financial Planner, holding the Advanced Diploma and Investment Management Certificate and worked in the Financial Services sector for over fifteen years. For the past five years I have held various senior management and board roles within the marine industry. My son started at Hawksworth in September 2018 and I have enjoyed helping fellow parents raise much needed funds for the School through the organisation of various events. I wanted to join the Governing Body so I could assist my fellow Governors and the teaching staff to ensure that all pupils are allowed to thrive and that we apply annually for all available grant funding.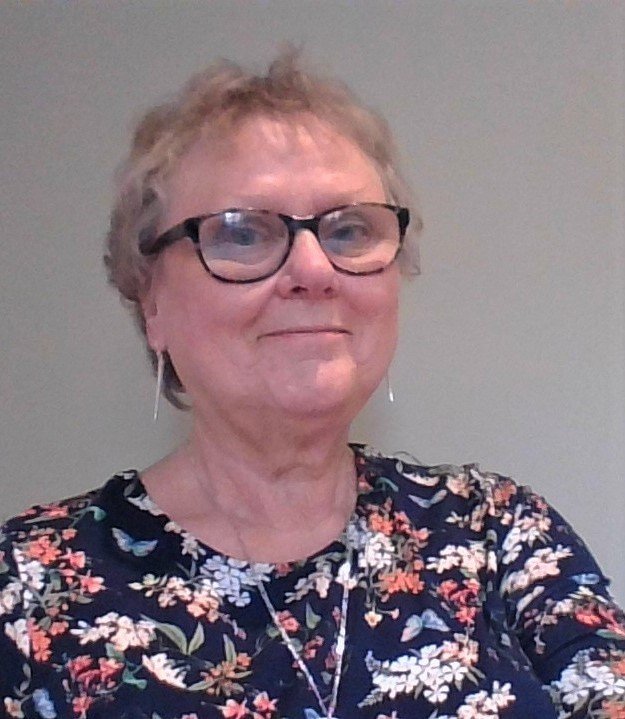 Mrs J Archdale
P.C.C. , Chair of the Teaching and Learning Committee, Finance sub-committee and Pay Committee.
(100% attendance, no interests declared) Term ends 25/09/2025
Guiseley with Esholt PCC elected me onto the Governing Body of Hawksworth CE Primary School in 2011 and I was re-elected for a further term in 2014. I am presently Chair of the Teaching and Learning Committee and also on the Finance, Pay and Head Teacher's Performance Management Committees.
I have lived in the local area for 40 years with my husband . I regularly attend the two churches in the parish – St Oswald's in Guiseley and St Paul's in Esholt. I am a member of the Mothers' Union, currently Minutes Secretary on the committee, and am also part of the 'Open the Book' team which goes into Hawksworth School fortnightly to lead Collective Worship.
I have an interest in education generally being a retired teacher. During my career I taught in both Primary and Special schools for over 30 years. My daughter, who was educated at Hawksworth School during the 1990s, is now a teacher herself in another local Primary school.
I consider it a privilege to be a member of the 'Hawksworth family' through my role as Governor and enjoy all my involvement with the happy, friendly and successful school.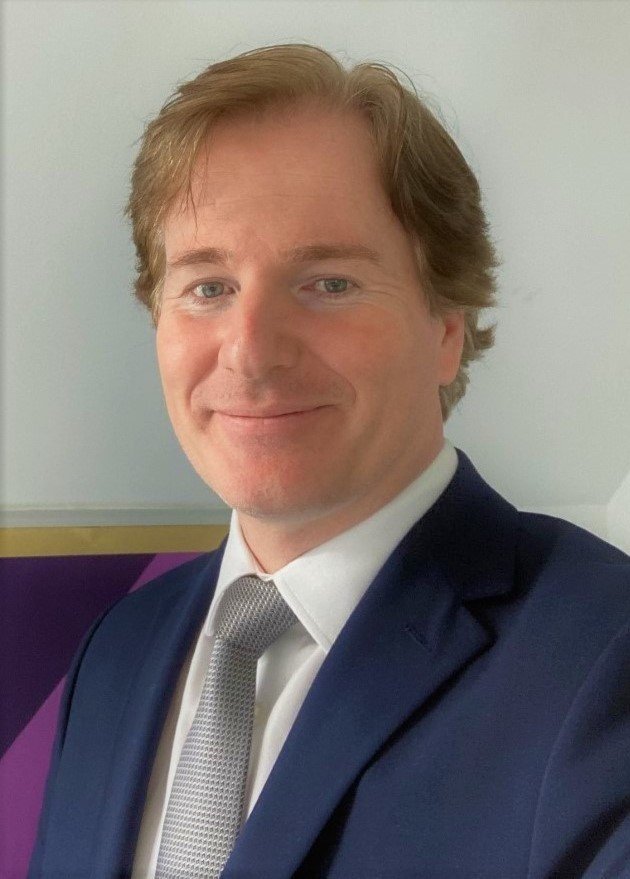 Mr D Norris
Headteacher 'ex officio' member of the Governing Body
(100% attendance, no interests declared)
I am an 'ex officio' member of the Governing Body which means I am a member because I hold the post of Headteacher.
I have been in the teaching profession for twenty-nine years. My first teaching appointment was in my home town of Middlesbrough and since then I have worked in six other primary schools in Teesside, Cheshire, London, Bradford and Leeds.
Leading Hawksworth CE Primary School since January 2014 has been a real privilege. I am blessed with hard working and dedicated staff who have collectively contributed to the success of this school.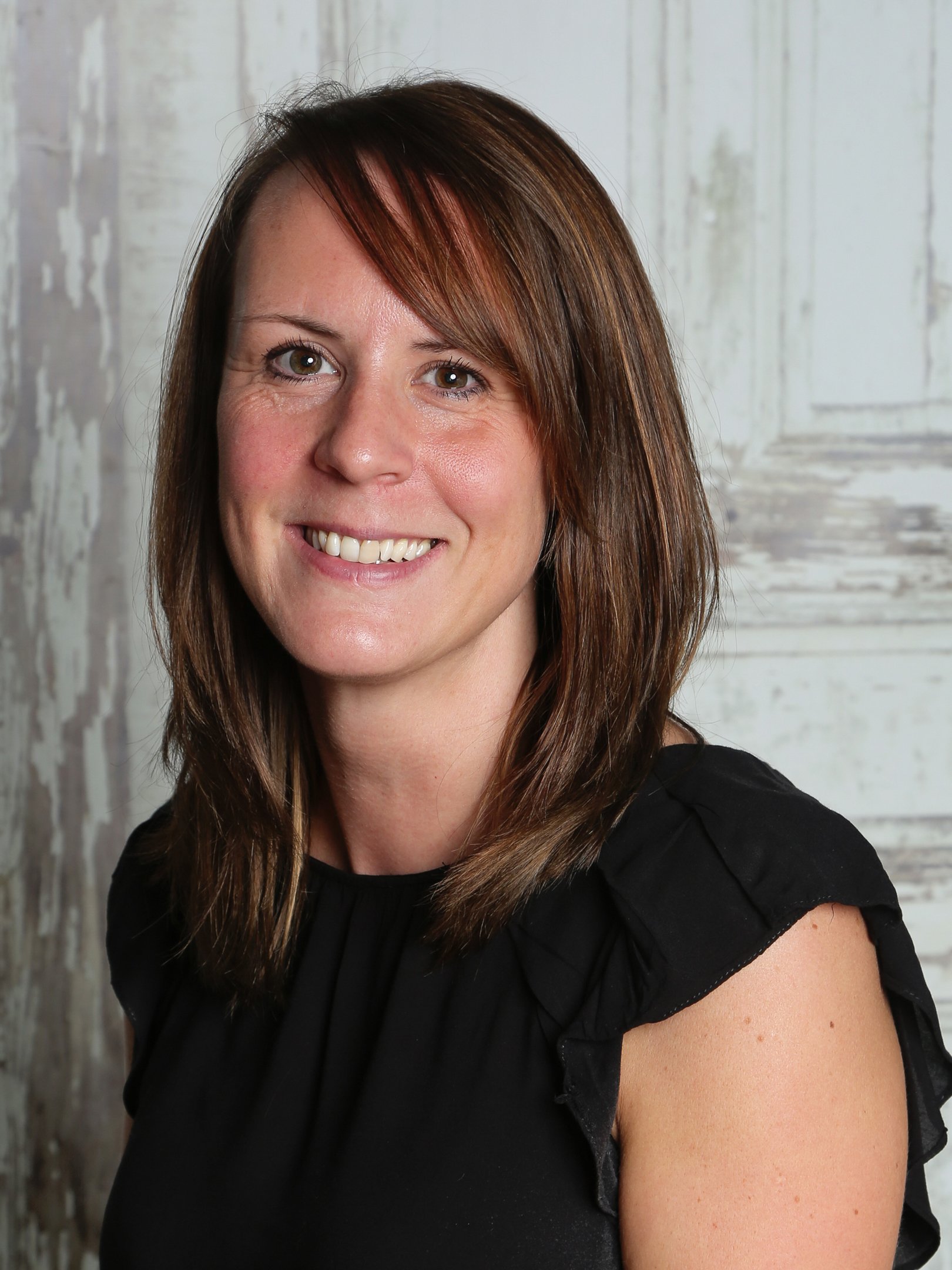 Mrs S Oliver
Teacher Governor
(100% attendance, no interests declared) Term ends 22/1/2023
I joined Hawksworth as Class 2's teacher in September 2010 and became Teacher Governor in September 2014. I am delighted to be part of the team which is helping and supporting the development of our wonderful, little school, so much so, that I have agreed to continue in the role next year!!
During my 18 years teaching experience, I have taught across most age ranges from Reception to Year 5, in a variety of schools. I love working at Hawksworth and being a member of such a strong staff team who work very hard to provide high quality and enjoyable experiences for all our pupils.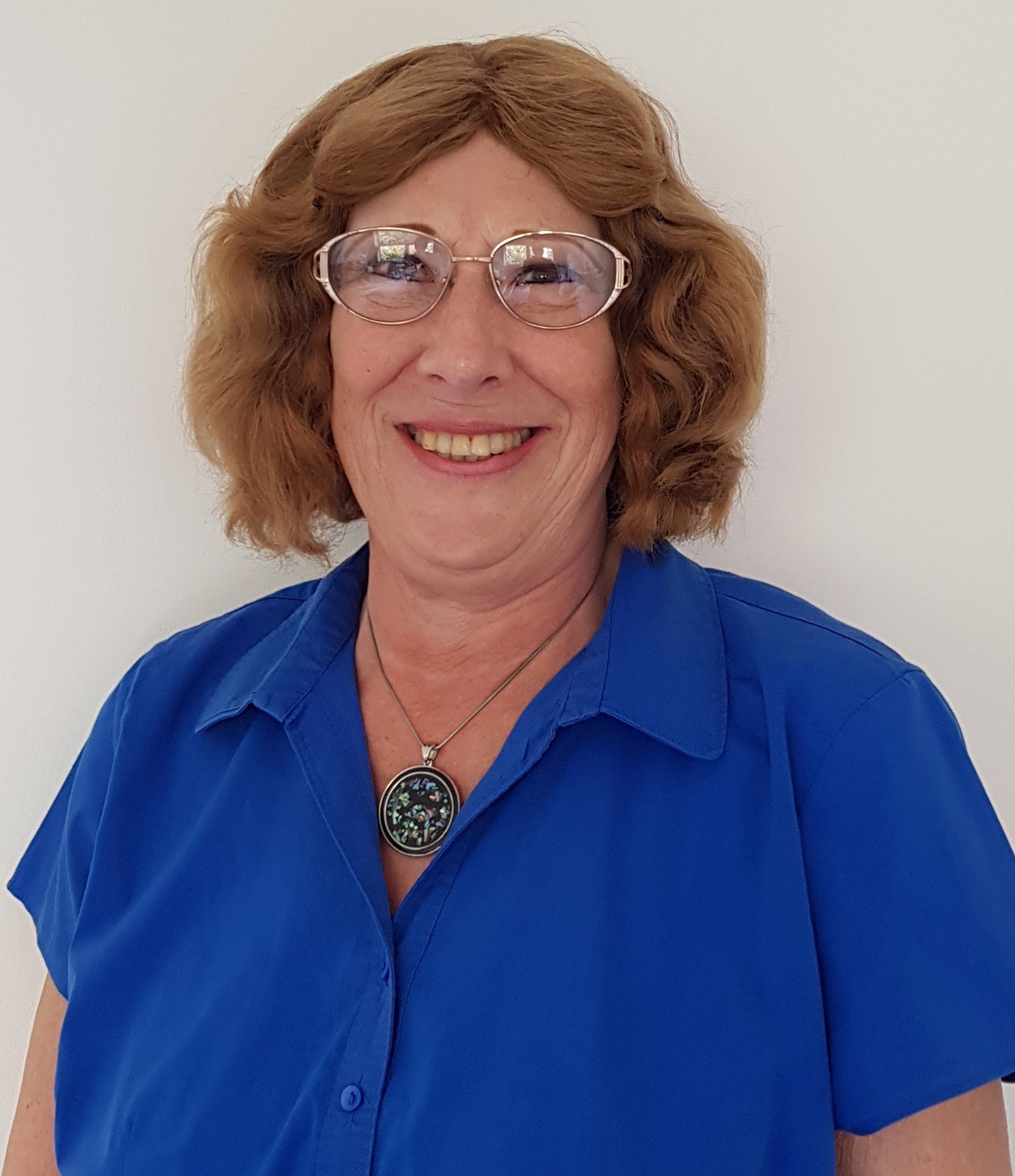 Mrs B Hopkinson
P.C.C. and Pupil-Support Committee and Teaching and Learning Committee
(100% attendance, no interests declared) Term ends 17/01/2025
I was asked to become a Foundation Governor in the Summer of 2013 and was very pleased to accept the challenges of the position. Prior to my retirement I taught in Middle School for 22 years and Primary School for 16 years, teaching every age-group from Year 3 to Year 8 inclusive during that time. I feel that I am able to bring this experience to the Team.
I have lived in Guiseley since 1977 when I was married and have one daughter. Since coming to Guiseley I have been a regular Communicant at St. Paul's Church in Esholt.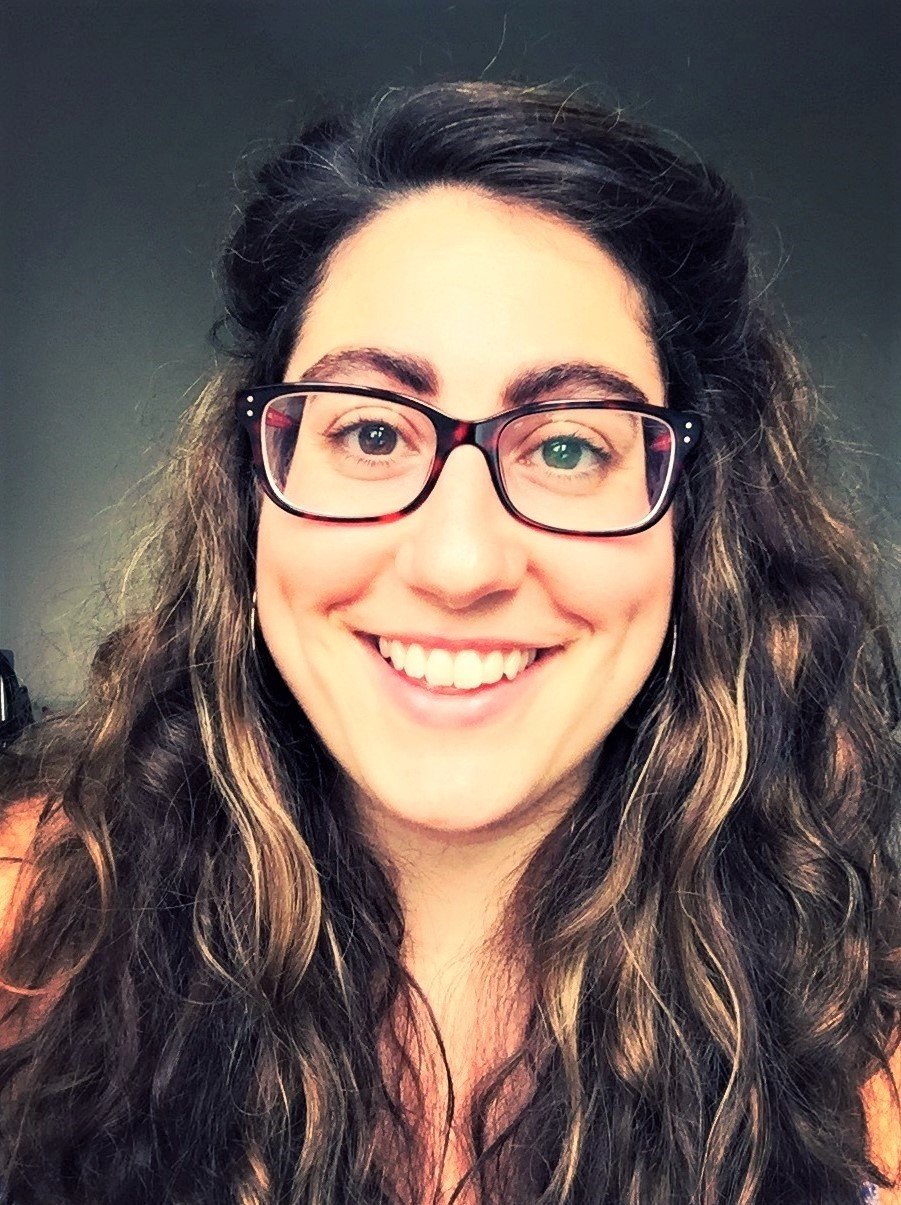 Mrs F. Chalmers-Brown
(100% attendance, no interests declared) Term Ends 24/09/2023
I became a PCC Governor one year ago via my local church St Oswald's in Guiseley which I attend regularly.
I have worked in Finance for over ten years, having previously worked in a Christian College in Derbyshire and currently as Finance Manager for an IT company in nearby Sheffield where I am a member of the Senior Management Team.
I am part of the school Finance and Pupil Support Committees and the designated school Maths Governor. During my time as a Governor, I hope to contribute towards the already positive and successful reputation of Hawksworth Primary School. My focus and passion lie in school finance, year six and the transition to Secondary School and pupil wellbeing.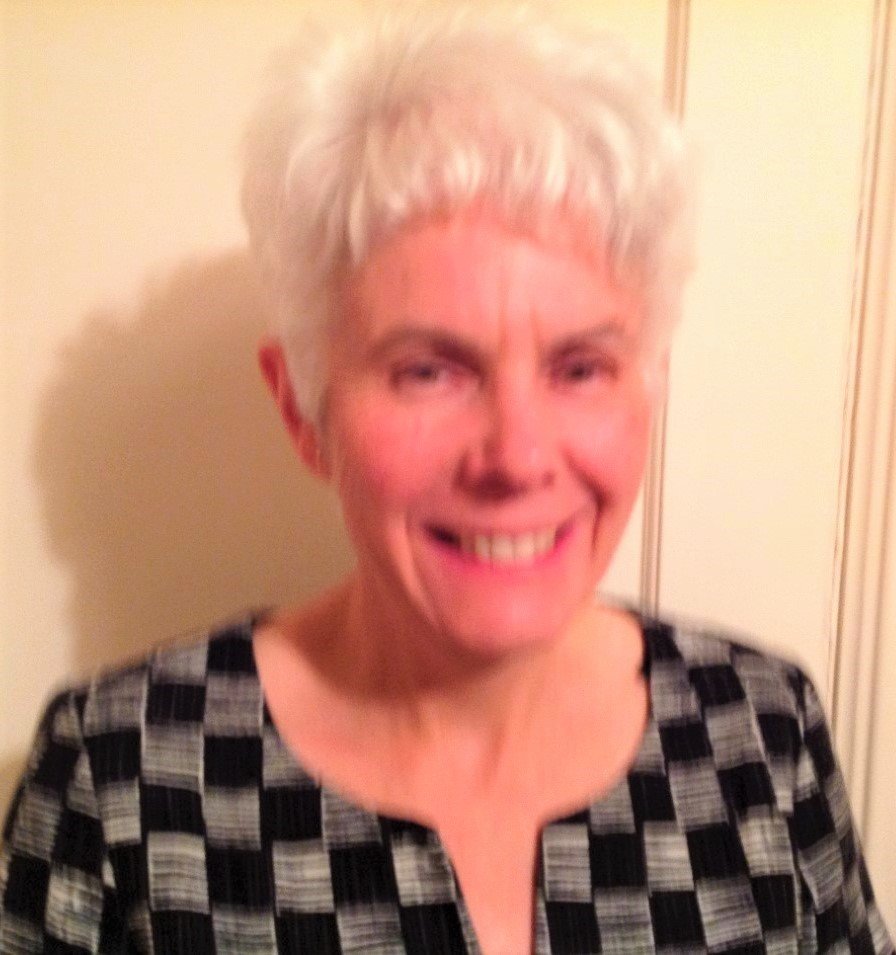 Mrs E Walton
P. C. C Governor
(75% attendance, no interests declared) Term Ends 22/01/2023
I am a Foundation Governor. In my youth I enjoyed my teacher training and taught in special, primary and secondary schools. Currently I work in health and social care supporting adults with autism and complex needs.
Role of the Governing Body
Governors are in place to set the school's vision, ethos and strategic direction. They are also expected to hold the Headteacher to account for the performance of teachers and pupils, and to ensure that public money is being well spent.
Governors have to be perceptive people who can challenge and support the Headteacher in equal measure and know when and how to do this. They also have to understand the complexities of school organisation and be able to analyse the wealth of data that now exists on school performance.
Our governors are aware that good governance is predicated on having the right range of skills and experience needed to do the job effectively. They receive regular, relevant, high-quality training often alongside staff, to enable them to do their job effectively. Governors appreciate the need to focus on the core issues that really matter – the quality of teaching, the progress and achievement of pupils and the underlying school culture.
As a school we are very proud of our governors who take their duties very seriously and give up their time in the interests of the whole-school community. They make an important contribution to raising standards and maintain high aspiration.
Governor Links
Class Links
Class 1
Mrs E Walton
Class 2
Mrs J Archdale
Class 3
Mrs B Hopkinson
Class 4
Mrs M Smith
Subject Leadership Links
Maths
Mrs K Loftus
English and reading
Mrs J Archdale
History and Geography
Fr D Pickett
Science
Mrs M Smith
Religious Education
Mrs E Walton
Music
Vacancy
PHSE
Mrs B Hopkinson
MFL
Mrs N Cameron
Governor Monitoring
Safeguarding
Mrs J Archdale
Child Protection
Mrs J Archdale
Attendance
vacancy
Special Educational Needs (SEN)
Mrs E Walton
Pupil Premium
Mrs B Hopkinson
Early years
Mrs M Smith
Complaints
Mrs N Cameron
Equalities
Mrs J Archdale
Health and Safety
Mrs M Smith
Looked After Children
Fr D Pickett
PE and sports premium
Mrs B Hopkinson
Wellbeing
Mrs M Smith and Mrs K Loftus
Before and After school
Mrs N Cameron
Governor Committees
Teaching and Learning Committee
Mrs J Archdale (Chair)
Mrs B Hopkinson
Mrs E Walton
1 parent governor
Headteacher
Pupil Support Committee
Mrs B Hopkinson (Chair)
Fr D Pickett
Mrs F Chalmers-Brown
Headteacher
Finance Committee
Mrs N Cameron (Chair)
Mrs K Loftus
Mrs J Archdale
Mrs M Smith
Mrs F. Chalmers-Brown
Headteacher
Pay Committee
Mrs K Loftus (Chair)
Mrs J Archdale
Mrs N Cameron
Pay Appeals Committee
Mrs M Smith
Mrs E Walton
Mrs B Hopkinson
Property Management and
Health/Safety Committee
Mrs N Cameron (Chair)
Mrs M Smith
Headteacher
Admissions Committee
Fr D Pickett (Chair)
vacancy
Mrs E. Walton
Staffing Committee
Mrs J Archdale (Chair)
Fr D Pickett
Headteacher
Performance Management Committee
Mrs K Loftus (Chair)
Mrs J Archdale
vacancy